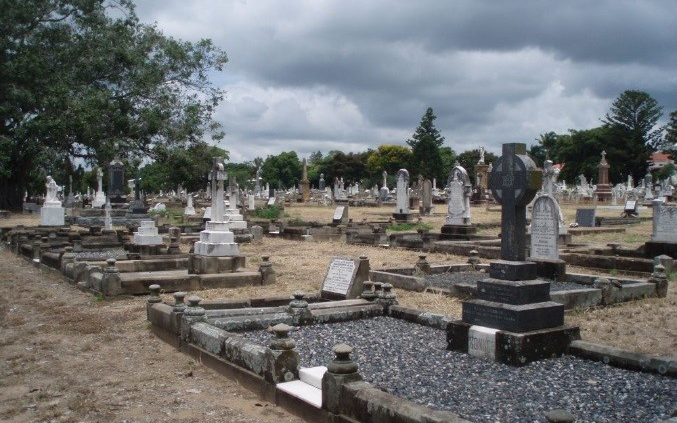 These sites have a strong historical link to our past and Councils often require assistance with support mechanisms, management practices and advice to align them with industry best-practise frameworks.
As an example, AHS was recently engaged by Port Macquarie – Hastings Council as to how to best preserve and support 11 outlying cemeteries. These sites include Telegraph Point Cemetery which contains inscriptions from 1898, Beechwood Cemetery which contains scattered graves and inscriptions from 1882 and Allman Hill which houses the grave site of Port Macquarie's first European burial ground, including convict burials. This site was created after the first death occurred at the settlement (the death of convict James McMahon in 1821).
AHS Principal Consultant, Benjamin Gall, said that AHS's three step approach included creation of a framework to advance the current Schedule 5, (Part 1) of Port Macquarie-Hastings Local Environmental Plan (LEP) 2011.
"It's all about ensuing that the Council understand the required actions and has a clear plan of attack going forward," Mr Gall said.
Allora Cemetery is another case in point and AHS was commissioned by Southern Downs Regional Council to prepare a Conservation Management Plan (CMP) for the William Mitchner Shelter, an interwar memorial shelter dedicated to a local who bequeathed funds to the Council after his death in 1921.
"AHS were tasked with consulting with the local historical society, undertaking historical research and delivering a robust fabric assessment to determine the condition issues. We also created a comprehensive management plan for the shelter," Mr Gall said.
The shelter's location within a state listed cemetery also meant consideration needed to be given to the wider impacts of any potential works.
Another project undertaken by AHS focusing on cemetery protection was a recent commission by the Rockhampton Regional Council tasking AHS with the preparation of a CMP for the heritage listed South Rockhampton Cemetery. The cemetery was established in 1860 and is an important reminder of the evolution of Rockhampton from one of the oldest cities in Queensland to the industrial and agricultural centre of the north.
The CMP included an historical review of the site, a detailed site assessment and site description, an evaluation of conditions and issues, the development of conservation policies and objectives, and an implementation plan for action and maintenance requirements.
"Retaining sites of significance is an important part of preserving these for future generations. Many cemeteries have either social, cultural, historic, artistic and even botanical importance and they are important to communities, regions, and even the nation as a whole," Mr Gall said.
Mr Gall is a life member of the Friends of Tingalpa Cemetery Heritage Group, which is dedicated to preserving one of the last remaining churches with a cemetery attached in Queensland. The Pioneers' Chapel and cemetery is celebrating its 150th anniversary this year.
Australian Heritage Specialists deliver a range of heritage services including heritage advice and assessments, heritage architecture, archaeology and Aboriginal heritage.
https://www.ahspecialists.com.au/wp-content/uploads/2018/11/South-Rockhampton-Cemetery.jpg
508
677
Abbey
https://www.ahspecialists.com.au/wp-content/uploads/2021/09/AHS-Blue-Logo-2020-300x166.jpg
Abbey
2018-11-05 04:29:29
2020-07-21 04:31:19
AHS protecting final resting places around Australia