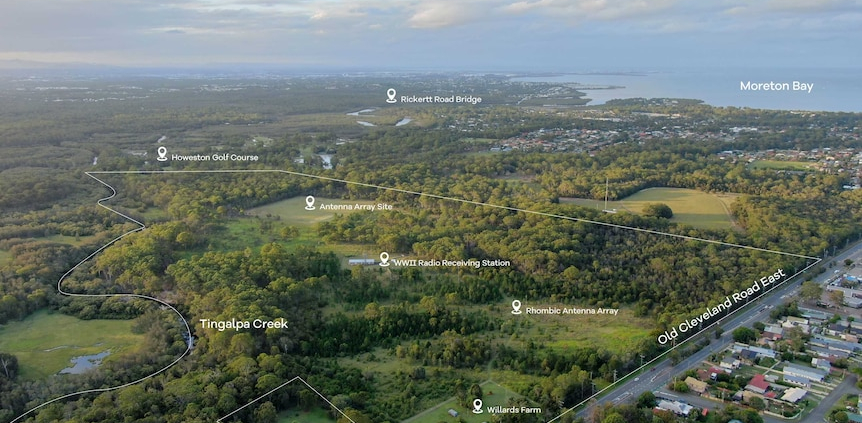 A fascinating chapter in Brisbane's history sprung to life earlier this year when a vital World War II communications hub and a neighbouring 150-year-old Birkdale farm opened to the public for the very first time.
Redland City Council (RCC) are preparing to transform the 62-hectares of Birkdale community land into a world-class site of national importance. Australian Heritage Specialists (AHS) are the heritage consultants working closely with RCC on the overall protection and conservation of the Birkdale Community Precinct. As a result, AHS have developed a Conservation Management Plan (CMP) for the site, undertaken archaeological excavations and developed a Cultural Heritage Handbook which includes compliance and awareness training.
The Birkdale Community Precinct comprises of a former US Army radio receiving station that played a pivotal role in World War II as well as the neighbouring Willard's Farm. This is one of the oldest surviving farms and residences within Redlands and is a rare, intact example of early phase rural settlement.
We were commissioned by RCC to prepare a Conservation Management Plan for the receiving station, and we are also undertaking a CMP for Willard's Farm.
The CMP for the receiving station has been adopted by the Council, guiding ongoing maintenance as well as providing guidelines for future renovation and adaptive re-use of the site.
Among other things, our research has provided a captivating insight into various facets if the Receiving Station's history, including information about rhombic antennas and other remnant infrastructure which was considered state-of-the-art technology just 80 years ago.
The station is renowned as having been used by General Douglas MacArthur to maintain communication with Allied Forces in the Pacific. It is also where Australia received the transmitted signal informing the world of the Japanese surrender on August 15, 1945.
Work is already underway on the Willard's Farm CMP. The farm complex was originally developed in stages between 1870 and 1900 and featured a variety of farm dwellings and buildings.
The CMP will outline priorities regarding upkeep of the farmhouses as well as offering advice on what heritage constraints may apply for any potential redevelopment.
Both projects highlight the wide range of skills held by Australian Heritage Specialists and demonstrate another way in which we are proud to take a lead role in helping to preserve southeast Queensland's heritage for future generations.
Learn more about our heritage conservation work by clicking here. To get in touch with the team at AHS about your project, contact us here.
Aerial image credit Redland City Council
https://www.ahspecialists.com.au/wp-content/uploads/2021/07/RCC-aerial.jpg
485
862
pitchpr
https://www.ahspecialists.com.au/wp-content/uploads/2021/09/AHS-Blue-Logo-2020-300x166.jpg
pitchpr
2021-07-20 01:18:43
2021-07-20 01:20:42
A glimpse of Brisbane's fascinating past